Parties & Groups
UPDATE
It is now possible to make a party booking, please see below for our birthday parties. For larger school groups / community groups, we are now accepting bookings as well. Please contact us via email
CURRENT BIRTHDAY PARTIES
We are now accepting small party bookings to a maximum of 8 climbers within a 1 hour session. The current costs fall within our instructional session prices.
It's now possible to hire out our party room after your climb for food and cake! Self Cater with cold party food, or if you would like to order from our menu where hot food is available we are once again linked with Taylors Cafe. A menu can be found here Party Food Menu
£30 base rate for either 1 to 2 climbers.
£10 per person there after to a max of 8 climbers in a session.
£15 Party room hire for an additional 30 minutes.
Parties
Please see above for the current available format, our caving and leap of faith is currently unavailable due to COVID-19.
We can help you to celebrate your occasion and promise you, young or old, lots of fun & laughter will be had by all.
Whether it's a Birthday, Stag / Hen, Anniversary or any celebration, our friendly staff will make sure that you have a tailor made activity party suited just for you. Our activities currently include, Bouldering, Top Rope Climbing & Caving. Our Abseil and Leap of Faith will be coming soon!
Need Catering? We have partnered with Taylor's Cafe - Party Food Menu
Availability & Booking Please contact us directly by phone or send an enquiry at the bottom of this page.
So what are you waiting for? Climb, crawl & scramble your way through our 100 year old centre, building your appetite for amazing food afterwards!
Groups
Are you and your group looking for something different to do? Here at the Boathouse we can organise an event that caters especially for your group.
From taster sessions to team building activities we can provide experiences for groups from 3 years of age up to adults.
Availability & Booking Please contact us directly by phone or send an enquiry at the bottom of this page.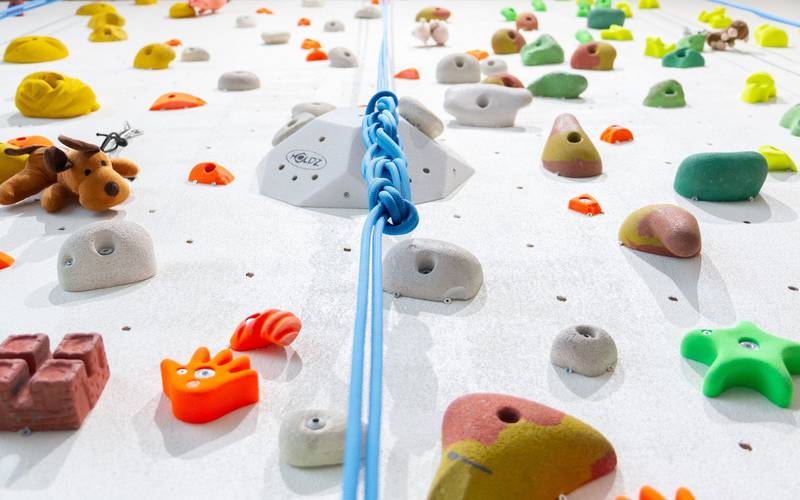 Schools & Community
We have special rates available for school and community groups.
We can organise individual session visits to more long term block courses. Groups can bring their own qualified members of staff or you can use our staff accordingly.
Please contact us to see how we can help by sending an enquiry, or ringing us on the phone number below.