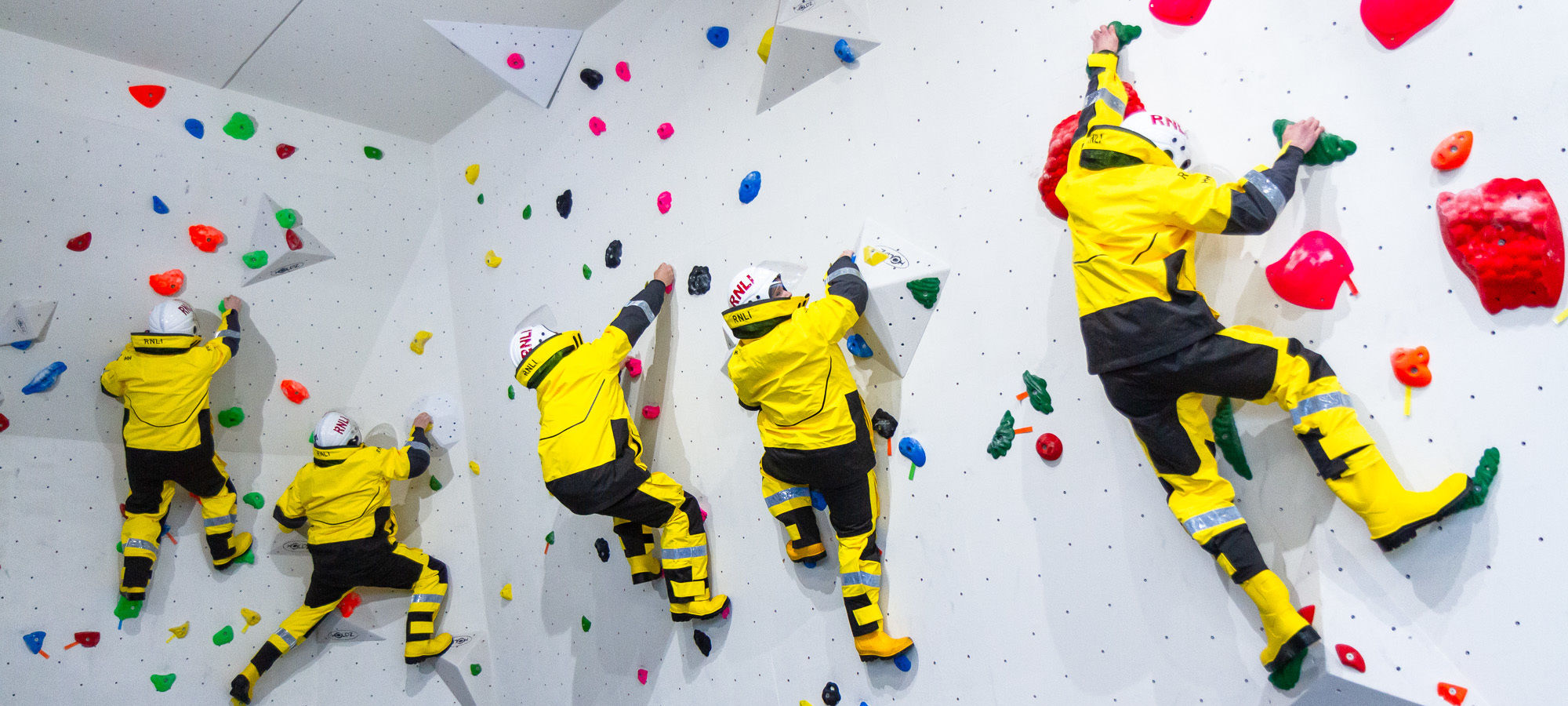 About Us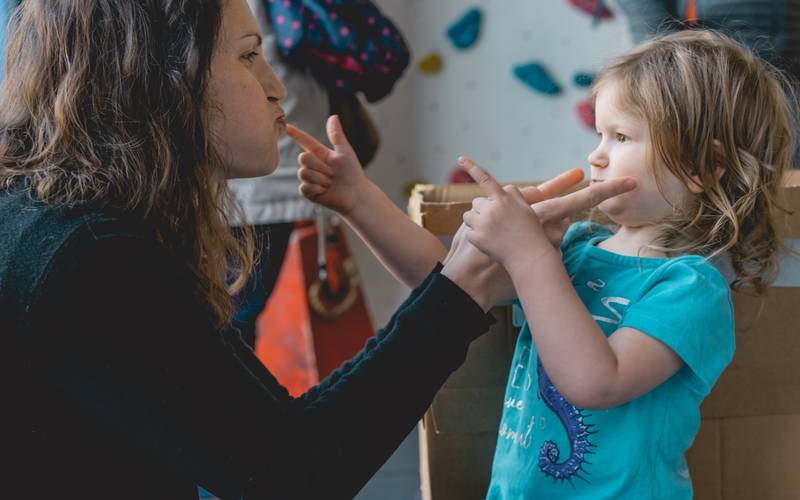 Boathouse Climbing
An indoor climbing facility serving the North Wales area, we offer a welcoming space for both the local community and visiting holidaymakers. Opening in February 2019 we had just completed a full year when the pandemic began. We are very grateful to still be here and are looking forward to a more positive and vibrant future.
We, Andy and Emma-Jane, are a family run business whose community inspired ethos is to appeal to all ages and abilities.
Andy has spent many years developing his skills and knowledge within the outdoor sector working for different companies across the UK in various roles. The past 17 years have been based in North Wales working with lots of Outdoor Centres as well as having his own Adventure Activities License (AALA) of which he still holds. 8 of these years have been spent as the Climbing Coordinator for Conwy County Borough Council and the last 2 years saw him holding his own lease to run the climbing wall at Llandudno Junction Leisure Centre aptly renamed JunctionWall. Emma-Jane comes from a community and educational background and has been seen in many local communities and schools facilitating dance and arts projects within the Conwy area since 2002.
Situated in the old RNLI Boathouse
We have developed the building with great care and respect of its history. Many features have been retained and have even been incorporated into this new era for the Boathouse. The original stone work that can be found in our Climbing Tower forms part of our climbing routes, bringing a little bit of the outdoors, inside.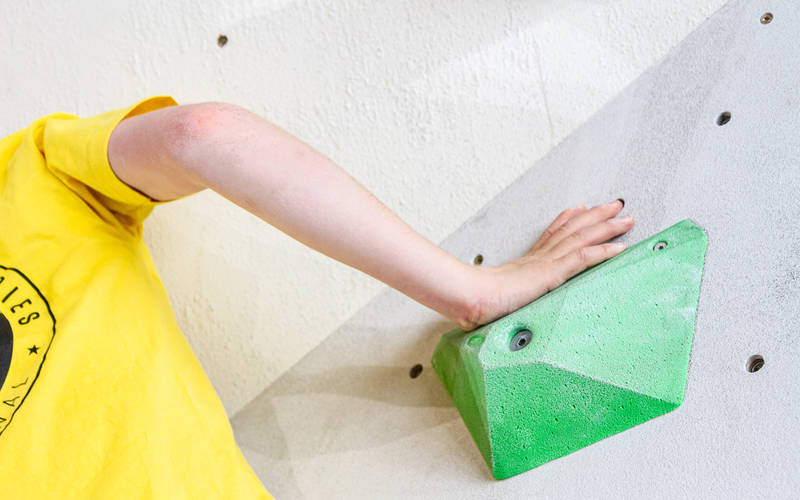 Our History
The Boathouse Climbing Centre is the last chapter of a 6 year journey that has been extremely challenging. Seeking out a unique building to realise the vision that we had, alongside securing the necessary funding, the opportunity to develop the Old Lifeboat Station came about in December 2017.
The development of JunctionWall at Llandudno Junction Leisure Centre, led to being approached by Winning-Pitch who run an Acceleration Growth Programme. This programme gave access to business mentoring, and with this the opportunities given through Conwy Business and Tourism, Mostyn Estates and Development Bank Wales, enabled the project to get off the ground.

"From Rescue Centre to Climbing Centre" Anna Burn, Community News Editor of the RNLI Magazine, Lifeboat.

Building work began in November 2018 to transform the station into a climbing centre, with the first day of our soft opening happening on Monday 25th February 2019.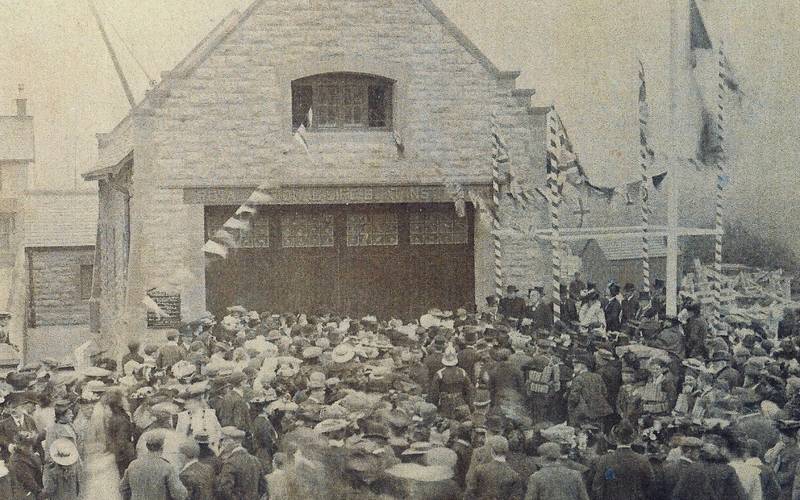 The Building & Legacy

Our aim has been to develop the Old Lifeboat Station with respect, showing care of its history and heritage.
Our choice of design and colour schemes is in keeping with the RNLI, we have reused furniture, wood, as well as utilised some fixtures for new purposes. The old escape ladder has been cut down with the intention of turning it into a series of picture frames to display old photographs and plaques. Some areas have been left untouched, leaving original features in place.
The RNLI have loaned certain artefacts with historical importance that will be displayed within the centre and we will be actively supporting them through charitable fundraisers. It is our hope that the building's history will always play an important role in its future.
This picture is taken from the Grand Opening of the building in 1904.
From Rescue Centre to Climbing Centre